Welcome to John's Snowdon Sherpa website

If you spot any error, please contact me here with the details so it can be quickly corrected for the benefit
of the many other visitors to this website
~~~~~~~~~~~~~~~~~~~~~~~~~~~
Please keep looking here for the latest situation - you can see if there have been any further changes to this website by checking to see if the date at the bottom of this and every other page is later than on your previous visit



A FULL ROUND-UP OF THE OFFICIAL WEBSITES CAN BE FOUND ON MY CONTACTS PAGE
BEWARE some are still not yet fully updated
Numerous errors have been spotted and these are highlighted to help you avoid falling for WRONG INFORMATION
Always better to be "fore-warned" than to be "caught out" !!!
(especially in Snowdonia where it is a long walk if you miss a 'non-existent' bus)
| | | |
| --- | --- | --- |
| | This is the ONLY website about the "Snowdon Sherpa" bus network which is regularly updated with all the news, mid-timetable corrections and service changes for both the Snowdon Sherpa services and all the local bus and train connecting journeys !!! | |
This website is produced purely as a hobby to help promote greater use of the
limited public transport to and across Snowdonia
which IS more than adequate for most journeys even in the mid-winter, but you need some careful pre-planning
It also gives some ideas in the form of suggested itineries for "days out" to Snowdionia both from locations on the Sherpa Network itself AND from further afield using the various connecting servivces
It concentrates of giving the real "facts" rather than attempting to look "fancy" !!!

Comprehensive accurate official publicity for ALL services in Snowdonia
is difficult - if not impossible - to find
and unfortunately bus operators and councils often only show "their" journeys

It also attempts to warn visitors of potential "pitfalls" advised to me by others
and highlights numerous known errors in official publications
( "always far better to be 'pre-warned' than 'caught out' !!!! " )
~~~~~~~~~~~~~~~~~~~~~~~~~~~~~~~~~~~~~~~~~~~~~~~~~~



Sherpa journeys are normally shown in GREEN
with other bus journeys and connections in blue or black
Mid--timetable earlier re-timing are normally shown in BOLD BLUE (eg 0920) and
"warnings" about connections, regular overcrowding, etc. shown as "# - xxxxxxxxx"

Where available - later services via alternative non-Sherpa routes are shown
to prevent anyone being stranded - see individual tables for details
These are normally shown against a "gold" background
Sherpa tickets are not valid on these journeys but Red Rover Day Tickets are

Most Sherpa weekday journeys run every day but some operate either restricted days,
dates and/or LOCAL school holiday periods
(which are not always the same for Caernarfon, Conwy, Llanberis, Llanrwst or Porthmadog schools
- and very often differ from those "across the border")
These are identified by an appropriate note and usually times are shown against a
white background as an additional warning

Times at some intermediate locations vary by a few minutes in different official publications
Throughout this website, the earliest know time is used to ensure passenegers can
arrive in sufficient time to catch their Sherpa
Remember many roads in Snowdonia are very narrow and as a result of this
some Sherpa journeys can be delayed considerably by heavy traffic - so don't panic !


Throughout this website, clicking on underlined text will lead to another page or picture --- IF this is another timetable it will be the current page and it may be necessary to follow the links on that page to a later period
To help you find your way round this website there is a timetable index at the bottom of every page with the page you are currently viewing shown in blue
Always check the page issue date in case there have been any updates since you last looked !!!

As with all websites, errors can occasionally creep in, but your webmaster always appreciates advice
about anything, including any out of date page, links, etc. so it can be immediately corrected for the
benefit of the many other visitors to this website


this is an unofficial website and the latest times should always be confirmed from the individual timetables
on one of the County Council or another official website along with any subsequent amendments thereto

Gwynfor "S4" Sherpa
Pen-y-Pass - Beddgelert - Caernarfon
Betws-y-Coed - Pen-y-Pass - Llanberis
Gwynfor "S2" Sherpa
mid-winter at Pen-y-Pass


Snowdon Sherpa
Bus Timetables
unofficial website




Sherpa Network
"S1" - summer only
"S2" daily all-year
"S4" weekdays all-year
"S6" summer weekends only
"S97" daily all-year


Gwynfor "S97" Sherpa
Porthmadog - Beddgelert
Conwy Valley connections
LLew Jones "X19" from Llandudno

R E M E M B E R ....................... !!!
Car Parking in Snowdonia is very limited and can be expensive if a space can be found
(the popular one at Pen-y-Pass is often full before 0900 on fine summer days)

The alternative is to leave your car behind and use the
Snowdon Sherpa Bus network

This "unofficial" website attempts to show what is available by all operators
It contains composite timetables of connecting services on a cross-Snowdonia route basis
where a change of bus is usually necessary --- hopefully it will help you plan your days out
It also includes some suggested "trips round Snowdonia - without your car"

The majority of Snowdon Sherpa bus services are operated by modern low-floor minibuses
but are sometimes replaced by a larger bus during busy periods

There is no specific requirement for groups to pre-book, but ANY parties
are advised in their own interests to ring the operator the day before
to ensure a sufficiently large bus or duplicate is provided
Squeezing even half-a-dozen extra passengers into a small minibus can sometimes be quite a challenge !!!!
BEWARE....


Large wooden "Poster boards" with a network map appeared during summer 2011 at strategic locations throughout Snowdonia
but unfortunately they STILL contain some incorrect route numbers
Important - the "S97" does NOT normally continue beyond Beddgelert*

* - Some of the new Sunday Beddgelert - Pen-y-Pass and v.v. journeys now show
"S97" on the front of the bus in one direction and "S4" in the other and often only "Beddgelert" until they reach that point if they start from Porthmadog or Caernarfon
THERE IS ALWAYS ONLY ONE BUS - SO DON'T GET LEFT BEHIND !!!





(see instead the "S4" between Beddgelert and Pen-y-Pass and the S2" between Pen-y-Pass and Betws-y-Coed)



Use the alternative current Conwy Valley bus services which connect with the "S2" Sherpa at Betws-y-Coed



The "S6" section of the network between Capel Curig and Bethesda
(which had been completely withdrawn for a couple of years)
was reinstated to operate ON SUMMER SATURDAYS AND SUNDAYS ONLY


- but in 2018 was diverted to Pen-y-Pass
withdrawn again for the winter
The "S6" augments the very limited 'all-year-round' weekdays only " 6B" commuter service along the Ogwen Valley ---
the return "6B" evening journey will extended from Llyn Ogwen as far as Capel Curig (for Llanberis), Betws-y-Coed and/or Llanrwst
on request for passengers returning later from the Ogwen Valley and Tryfan





~~~~~~~~~~~~~~~~~~~~~~~~~~~~~~~~~~~~~~~~~~~~~~~~~~~~~~~~~~~~~~~~~~~~~




In addition, Gwynedd CC have produced a poster and associated leaflet for the Tourist Information Centres showing the principal bus routes in their county area but unforunately yet again the revised associated map contains route number errors as well as still showing sections of route no longer served......

The correct current routes are shown on the diagrams below and on the timetables throughout this website

Make sure you use the Snowdon Sherpas in 2019 !
Please do your bit to help the environment by keeping all unnecesary cars out of Snowdonia

If you MUST take you car - remember many
roads in Snowdonia are designated "clearways"
(ensure you park at an appropriate location
or you are likely to end up with
a hefty parking fine !!!!!)
~~~~~~~~~~~~~~~~~~~~~~~~~~~~~~~~~~~
Much easier, cheaper and greener to use the Snowdon Sherpas !!!
~~~~~~~~~~~~~~~~~~~~~~~~~~~~~~~~~~~
That way you can go up Snowdon by one path and return down by another

Several different operators cover the Sherpa network
AND connecting services - especially on Sundays

Generally speaking, to give you maximum flexibility, the best ticket
for travelling to, round and returning from Snowdonia for a whole day is the £6.80 Red Rover available from the driver of your first bus
(or a North Wales Day Rover if travelling from further afield by train)

So make sure you select and ask for the appropriate ticket for ALL of your proposed itineraries as many companies also offer their own day rover, which are only valid on their services !!!
Winter 2018-19 Sherpa Timetables
are now in operation
and are expected to continue until Friday 12th April 2019
DON'T KNOW YOUR WAY
ROUND SNOWDONIA ?
Anyone on the Coast wishing to spend a day in Snowdonia should find the
Summary Timetable from Llandudno/North Wales Coast
Summary Timetable from Bangor via Llanberis
Summary Timetable from Barmouth/Harlech/Bl.Ffestiniog via Porthmadog
or the Summary Timetable from Pwllheli/Criccieth via Porthmadog
to all parts of Snowdonia served by the Sherpas a useful starting point
DO MAKE SURE YOU KEEP RE-VISITING TO CHECK FOR ANY FURTHER LATE CHANGES --- especially to CONNECTING journeys

NO
printed
Timetables
available
yet
again !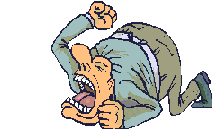 Gwynedd CC is the only North Wales Council not to produce a printed
version of their bus service timetables
- instead, some local offices now charge 10p for every sheet
they print off the internet for you !!!!!
(This is despite ALL official Gwynedd CC Tourist Information Centres have closed !!!
although some Snowdonia Information Centres, such at Beddgelert, still remain)

This arrangement applied throughout 2018 and will no doubt again apply throughout 2019
despite justifiable pressure from the local tourist industry
However you can download the same information
direct from the Gwynedd CC official website


2018-2019
Timetable






Betws-y-Coed
departure sheet 2018
(still showing summer S2" journeys)




The Conwy CC 2018-19 timetables booklet
(commencing 29th May) can also be viewed "on line"
Printed copies are also now available
They give details of all the bus services in the Conwy County area including all the Sherpa Network as well as details of the Conwy Valley Railway Line services
but so far there are no updates to show the usual "halving" of both the "S2" Sherpa service or the greatly reduced level of connecting "X19 journeys from and back to Llandudno
<<<<<<<<<<<<<<<<<<<<<<<<<<

BEWARE - the Summer 2018 Sherpa Timetable leaflet is now 'out if date' as it no longer includes the winter service
- unlike last year
>>>>>>>>>>>>>>>>>>>>>>>



* - Still NO "6B" timetable (along the Ogwen Valley) shown in either their printed booklet or included on their website - it started operating back in early-2015) despite now being included in the index to places served and on the maps !!!


BEWARE
most departure sheets at bus-stops have yet to be updated with the revised REDUCED LEVEL OF winter times - so carefully check the issue date at the bottom left of the display at your stop rather than ending up waiting for a non-existant journey !!!









(2nd 2018 edition cover)



The Denbighshire CC 2018 printed timetables and updated on-line timetables are now available


UPDATE
There has been five versions of their on-line timetable since the start of 2017 - including two last year - some of which still stem from the earlier demise of GHA
If you have already saved a copy of ANY of their tables, make sure you have downloaded the correct version - if in doubt DELETE it and start again
Despite all the re-issues, it still showes the same OUT OF DATE connecting "70" journeys from Corwen --- see this website or confirm the correct times from the Llew Jones website - but note the service ONLY runs on Tuesdays (Llanrwst Market Day) and Saturdays
~~~~~~~~~~~~~~~~~~~~~~~~~~~~~~~~~~~~~~~~~~~~~~~~~~~~~~~
DON'T GET CAUGHT OUT !

no
printed
Timetables



























GWYNFOR COACHES
This company are now operating the whole of the Sherpa network on both weekdays and Sundays



Their website has been updated to reflect the winter

Unfortunately all the Sherpa "timetable" links still show the "error" message
Roedd gwall wrth prosesu eich cais / There was an error while processing your request
However the 'up-to-date' information CAN BE FOUND on this
website or confirmed from the Gwynedd CC one as well

REVISED Sherpa journeys between
Pen-y-Pass - Beddgelert - Porthmadog
ARE NOW OPERATING
See this website for details
and confirm from the Gwynedd CC website




~~~~~~~~~~~~~~~~~~~~~~~~~~~~~~~~~~~~~~~~~~~~~~~~~~~~~




BEWARE........
Their "S4" and "S97" timetable pages fail to show some journeys on arrival at Beddgelert immediately continue to Porthmadog or Caernarfon respectivcely
So IGNORE the TravelineCymru "Journey Planner" advice to wait around in the cold for the following journey !!!!!


So much for integrated timetable planning !



Most
Timetables
on thier
website
have been updated
but there are still several errors


LLEW JONES


They have drastically reduced the level of their connecting "X19" service from Llandudno along the east side of the Conwy Valley



At the request of Conwy CC, Llew Jones have RETIMED their 'subsidised' 1840 Sunday "19" journey from Betws-y-Coed to Llandudno (in order to connect off the last Summer "S2" Sherpa from Llanberis due 1832) but they STILL have not bothered to correct their website&nbsp!!!


no printed timetables




ALTHOUGH - the TravelineCymru "Journey Planner" is now showing the revised winter Sherpa journeys ....
..... several connecting services are still not yet updated with the further "last minute" changes

Summer 2019 Sherpa Timetables
normally commence on "the Saturday before Easter Weekend" (ie - Saturday 14th April)
and are expected to continue until the start of November 2019

So far despite being less than two months away there is no official information available

It is reasonable to expect something "similar" to Summer 2018 but detailed changes are always possible !




DON'T KNOW YOUR WAY
ROUND SNOWDONIA ?


Anyone on the Coast wishing to spend a day in Snowdonia should find the
Summary Timetable from Llandudno/North Wales Coast
Summary Timetable from Bangor via Llanberis
Summary Timetable from Barmouth/Harlech/Bl.Ffestiniog via Porthmadog
or the Summary Timetable from Pwllheli/Criccieth via Porthmadog
to all parts of Snowdonia served by the Sherpas a useful starting point

REMEMBER..........
at this stage, the above only represent the
SORT OF SERVICE TO EXPECT (based on last year)
by both the Sherpas themselves and connecting journeys

Make sure you re-visit this page nearer the time to check if there are to be any changes
and confirm from official websites WHEN they are updated

Headline News...................
Click here for further information
including archieved items



Spring Public Holiday Monday 27th May 2019
The "Snowdon Sherpa Network" (and all other connecting local bus routes) operate a normal SUNDAY timetable as it is a public holiday

However the connecting train services (shown against a light blue background) on the Conwy Valley and Cambrian Coast railway lines will operate to their weekday timetable
Easter Monday 22nd April 2019
The "Snowdon Sherpa Network" (and all other connecting local bus routes) operate a normal SUNDAY timetable as it is a public holiday

However the connecting train services (shown against a light blue background) on the Conwy Valley and Cambrian Coast railway lines will operate to their weekday timetable
Good Friday 19th April 2019
The "Snowdon Sherpa Network" (and all other connecting local bus routes) operate a normal SUNDAY timetable as it is a public holiday

However the connecting train services (shown against a light blue background) on the Conwy Valley and Cambrian Coast railway lines will operate to their weekday timetable
Saturday 13th April 2019*
The Summer Timetables are "expected" to commence..........
(* - normally from "the Saturday before Easter Weekend")
The level of service on the "S2" route is again EXPECTED to double from five to ten journeys each way
The seasonal "S1" and "S6" services "should" be re-instated for summer weekends
In addition later journeys are EXPECTED to be re-introduced to/from Beddgelert from both Pen-y-Pass and Porthmadog - also Caernarfon on weekdays - similar to 2018
Monday 10th December 2018
Gwynfor has made further changes to the
"times" of their "88" weekday connecting service
from and back to Caernarfon
The "two hour gap" between journeys at lunchtime has been "plugged" but the extra journeys during the workers "peaks" are cut back to Mondays to Fridays only
Monday 19th November 2018
Llew Jones has made further changes to the
"times" of their "X19" weekday connecting service
from and back to Llandudno
Start of Winter Timetable - Monday 5th November 2018
The number of "S2" Sherpa journeys between Betws-y-Coed and Llanberis also the return direction have been reduce to the same level of service as last winter
The additional summer only "S1 Park and Ride" Sherpa service between Llanberis and Pen-y-Pass and the weekend "S6" Sherpa service through the Ogwen pass are withdrawn for the winter
Major changes have been made to the "S4" and "S97" services to help improve preformance
Llew Jones drastically reduced the "level" of their "X19" connecting service from and back to Llanudno
Tuesday 29th May 2018
Llew Jones will commence a new 1840 weekdays and Sundays "19" journey from Betws-y-Coed to Llandudno
This is planned to immediately connect off the last "S2" Sherpa from Llanberis due 1832 instead of the current 'over three hours' wait
Spring Public Holiday Monday 28th May 2018
The "Snowdon Sherpa Network" (and all other connecting local bus routes) operate a normal SUNDAY timetable as it is a public holiday

However the connecting train services (shown against a light blue background) on the Conwy Valley and Cambrian Coast railway lines will operate to their weekday timetable
Monday 16th April 2018
Lloyds have re-introduced a direct "39" Barmouth to Porthmadog connecting service along the coast road which also serves Harlech
Monday 9th April 2018
Arriva made changes to their "1B" "3" "85" and "88" services
These include some improved connections at Llanberis from/to both Caernarfon and Bangor during the late-afternoon and early-evening

Easter Monday 2nd April 2018
The "Snowdon Sherpa Network" (and all other connecting local bus routes) operate a normal SUNDAY timetable as it is a public holiday

However the connecting train services (shown against a light blue background) on the Conwy Valley and Cambrian Coast railway lines will operate to their weekday timetable
Good Friday 30th March 2018
The "Snowdon Sherpa Network" (and all other connecting local bus routes) operate a normal SUNDAY timetable as it is a public holiday

However the connecting train services (shown against a light blue background) on the Conwy Valley and Cambrian Coast railway lines will operate to their weekday timetable
Sunday 25th March 2018
Gwynfor Coaches take over the former Arriva Sunday "S97" Sherpa service will in future will be split into "S97" and "S4" at Beddgelert to match weekdays
The "missing" Sunday mid-morning journeys through the Nant Gwynant Pass are re-instated after several years
Although not shown as such on the officil websites, most journeys work through (sometimes diverting via Rhyd Ddu - see this website for full details

Sunday 18th March 2018
Arriva operated their final Sunday "S97" Sherpa service (including one journey starting from Pwllheli) - thus ending their direct involvement with the Sherpa Network, although they continue to operate connecting journeys to both Llanberis and Porthmadog



Tuesday 2nd January 2018
As a result of Express Motors ceasing trading, there were numerous changes to both the Sherpa timetables (now operated by Gwynfor Coaches) also many connecting journeys - in some cases they level of connecting service being halved
A summary showing the latest information advised to me can be found here

Wednesday 31st March 2010


Snow in Snowdonia on 31st March 2010

The first week of the 2010 Summer Timetable !
It snowed so hard causing the roads to be closed and the Sherpa services to be suspended for the day
A very unusual occurance (even in the middle of winter !)
BUT BEWARE !
Walking on the hills when covered with snow can be very dangerous


Click here for all the news items
This "unofficial" website attempts to give full details of what services are available today
and for the next few months

It also includes some suggested "trips round Snowdonia - without your car"

If you spot any error on this website (or have any additional information), please e-mail the webmaster so the information can be corrected / updated for the benefit of other visitors to this website
---
This page last

on 14th February 2019 e-mail webmaster (c)2009-2019