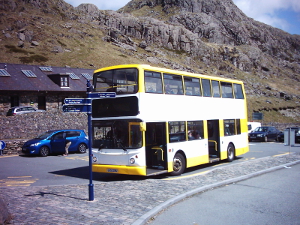 new Express Motors "S1" Park and Ride Sherpa at Pen-y-Pass

Nant Peris Car Park to Pen-y-Pass

If you are approaching Snowdon from the Llanberis direction it is "a lot quicker and easier" to immediately turn right into the Nant Peris car park rather than drive up to Pen-y-Pass, find it full and then drive back down again !

Remember it is still the same cheap fare - just £1.50 single - if you travel all the way from Llanberis, Capel Curig, Betws-y-Coed or Llanrwst !
Snowdon Sherpa Bus Timetables
unofficial website
The small car park at Pen-y-Pass is usually full by 0900
during the summer !!!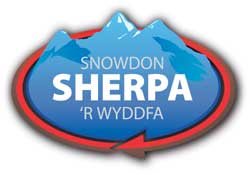 so either use the
£1.50 single PEN-Y-PASS
PARK and RIDE
or consider travelling on a "S2" Sherpa from further afield to avoid having to pay car parking fees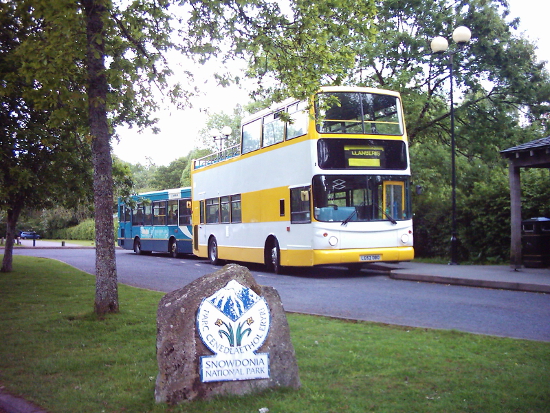 new Express Motors open-top Sherpa

Penygwryd lay-byes
to Pen-y-Pass

If you are approaching Snowdon from the Betws-y-Coed or Beddgelert direction it is a lot easier to park at Penygwryd, but make sure you park in the designated areas and NOT on the road or you will end up with a hefty "yellow" parking fine !

Then use the Sherpa to and from Pen-y-Pass
Alternatively use the footpath across the fields to Pen-y-Pass (but whatever you do, AVOID walking along the dangerous main road for your own safety)